Introduction:
The beginning of the Gestalt Design Principle started in the early 1920's by several Germans. The main founders of the principle are Max Wertheimer, Wolfgang Kohler, and Kurt Koffka, but the principle wasn't very well known until a man named Rudolf Arnheim wrote a book with these principles in 1954(
Art and Visual Perception: A Psychology of the Creative Eye).
It actually is a form of psychology that lets the mind perceive different shapes in a logical manner to make a larger picture using those shapes. The word Gestalt itself means "unified as a whole". Not only is the Gestalt Principle combining shapes to make one but, it can also be reversed to make items seem to be "alone", or "stand alone". The Six Principles of Gestalt can be used to make a piece of art seem to be more "connected or coherent".
Similarity:
The principle of similarity is achieved when many similar shapes are combined to make one larger shape. Similarity can be expressed through shape, color, size, texture, or color. Not only does similarity include making shapes with similar objects, but also breaking the pattern of similarity which is called being dissimilar.
Continuation:
The Principle of Continuation can be used in many different ways. The main idea is to make the eye travel on one "continuous" figure across the object rather than be attracted to the other parts. It can be used to make someones eye be attracted to a certain part of a figure. It is normally used with curved lines because curved objects with curved lines are seemed to be more related to each other. The Coca Cola logo is one example of continuation that everyone sees on a daily basis. The curves of the logo make it more attractive to the human eye.
Closure:
Closure is a a technique in making objects in which the object isn't 100% completed but the human eye completes and can tell what the shape is. The NBC logo is an example of this. The peacock in the logo isn't specifically outlined but you can still tell that it is indeed a peacock.
Proximity:
Proximity is achieved when several objects are grouped together. Proximity is more then just grouping them together but making it so the human eye can perceive the separate objects as one whole object
Figure/ground:
Figure and ground is the technique when the different colors of different objects come together to form one shape together. M.C. Escher is known for his textile pieces of art and this one, sky and water, in particular is a prime example of figure/ground.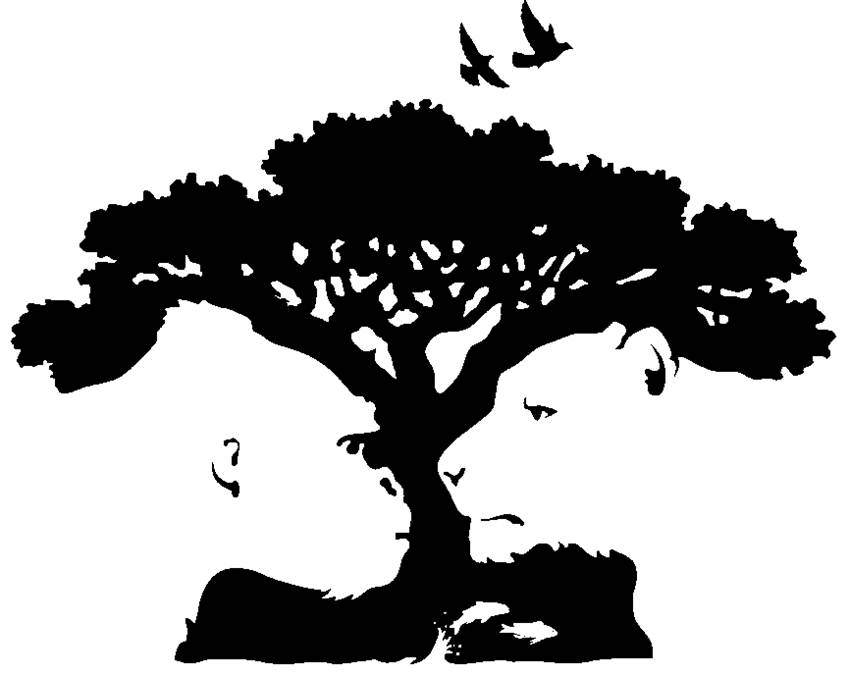 Symmetry:
The idea of symmetry is that the photo should be "balanced" and be equal on both sides. Red Bull is a great example of symmetry. They use two bulls facing each other. The two bulls are the same but opposite each other causing symmetry.